60.93
Only 2 left in stock
Free US delivery in 3-5 days
30-day free & easy returns
Shipped from our US warehouse
Dazzling Deals
This Limited Offer Ends In:
To add this product to your wish list you must Sign In or Create an account
Relieve Your Neck Pain In Just 15 Minutes
Tired of that stubborn neck pain bothering you all day? That annoying little crick that gets in the way of enjoying the small moments with your loved ones? We got you! The CerviPRO 2.0 Smart Neck Massager restores your stiff cervical muscles with shiatsu-inspired techniques, heat, and TENS electric pulse technology. 
Loosens Up Cervical Muscles
Releases Stress and Tension
Shiatsu Techniques + Heat
TENS Pulse Technology for Pain Relief

GENTLY HUGS YOUR NECK
While other neck massagers remain restricted to the upper cervical region, CerviPRO's smart design uses 4 floating electrodes made from high-quality stainless steel to reach all cervical curves. The surrounding plastic arm gently hugs the neck, and the soft airbags on both sides provide additional cushioning for a comfortable experience.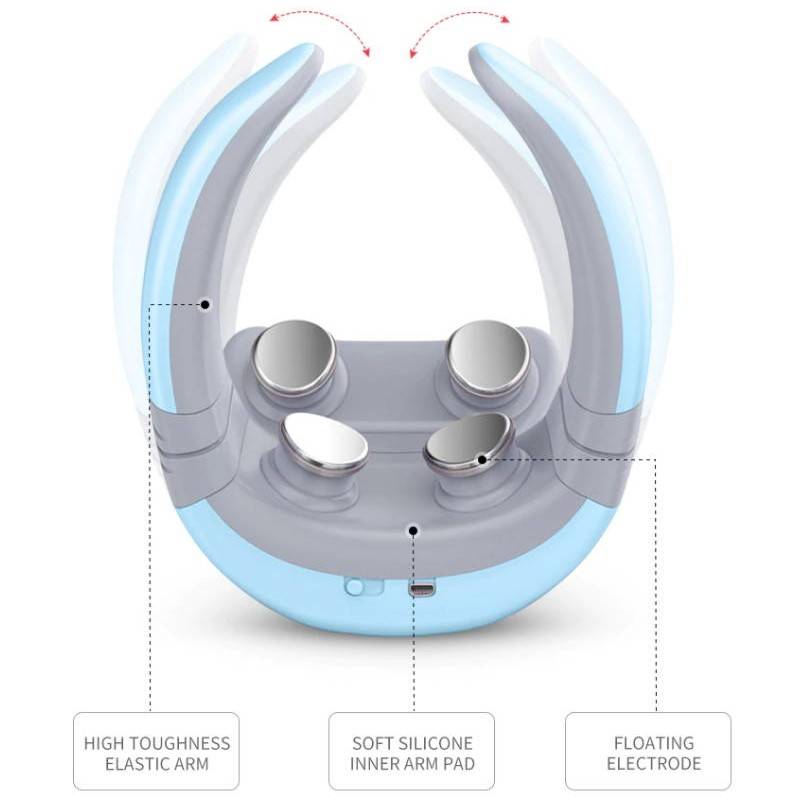 Drawing inspiration from Shiatsu, the Smart 4D Neck Massager combines kneading, acupressure, beating and pulsing techniques to relieve neck and back pain and ease tension in the cervical muscles. Just like a trained masseuse, this intelligent massager effectively emulates human touch to recreate a professional-grade massage experience.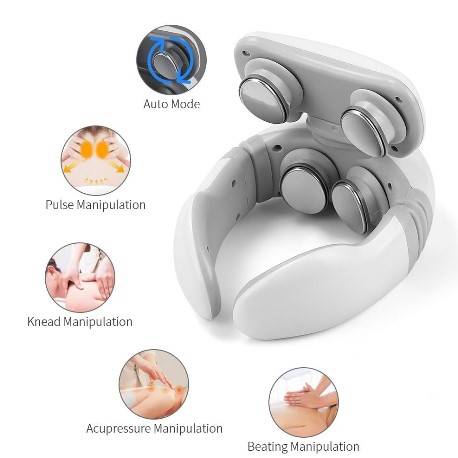 In the hot compress mode, the four electrode pads will heat up in a few seconds. Keeping a stable temperature between 100 and 107ºF (38-42ºC), CerviPRO provides comprehensive pain relief and helps soothe tired muscles.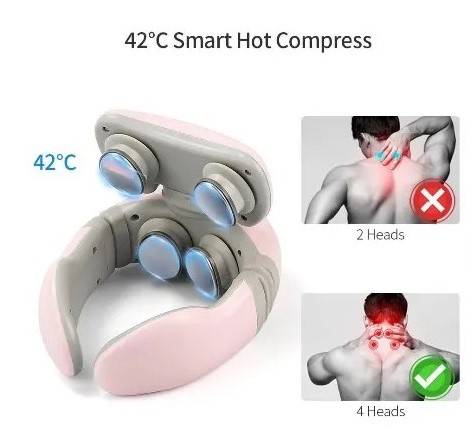 TENS ELECTRICAL PULSE TECHNOLOGY
CerviPRO employs an optional TENS (transcutaneous electrical nerve stimulation) technology, which helps relieve neck and back pain by delivering small electrical pulses through all four floating electrodes. These pulses flood the nervous system, reducing its ability to transmit pain signals to the spinal cord and brain, and also stimulates the body to produce natural pain relievers called endorphins. The electrodes also have a magnetic effect that helps soothe tired muscles by promoting microcirculation.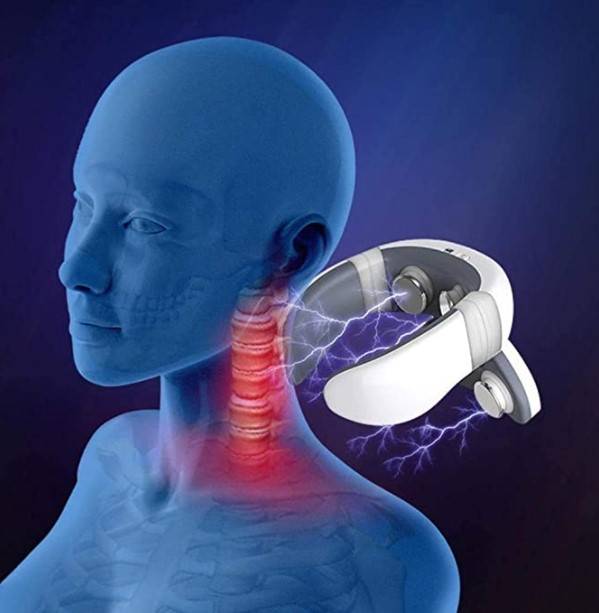 SPECIFICATIONS:
Neck massager
material: ABS
Electrode material: Stainless Steel
Voltage: 5V
Power: 3W
Charging Time: 1 Hour
Usage Time: 15 Hours
Weight: 260g
PACKAGE INCLUDES:
1x Remote Control

1x USB Cable

1x Manual
SHIPPING INFORMATION
Your Smart 4D Neck Massager will be packaged and shipped within 3 days of ordering. Keep in mind, that our items are custom-made and shipped from warehouses across the globe which means it may take them 3-5 business day delivery until they arrive at your doorstep!
OUR GUARANTEE
We truly believe our products have made everlasting impacts all over the world and we fully stand by our products. Because you are the reason why we're here today, we want to give you a risk-free 30-day guarantee for all of your purchases. If you don't have a positive experience for any reason, we will do whatever it takes to make sure you are 100% satisfied with your purchase.
Loading...