Peppy Pet Ball Interactive Pet Ball - Top-Rated Interactive Pet Toy
95.99
Only 2 left in stock
Free US delivery in 3-5 days
30-day free & easy returns
Shipped from our US warehouse
Dazzling Deals
This Limited Offer Ends In:
To add this product to your wish list you must Sign In or Create an account
Keep Your Pets Active, Healthy, and Strong While You're Away!
The Peppy Pet Ball is the most effective way to keep your cherished pet entertained and satisfied while you're away.
Cats and dogs both have a strong hunting instinct. This is why they favor activities with a chasing component. You can give them a toy that simulates the randomness of 'hunting' a genuine intelligent target using Peppy Pet Ball. This satisfies your dog's natural hunting instinct and keeps him happy, comfortable, and active on a daily basis!
Features:
Completely Hands-Free Play: Even when they're alone, your best friend can enjoy a game of ball.
Maintain Your Pet's Health: Provide your dog or cat with the regular activity they require.
Safe and long-lasting: Made of tear-resistant materials that will not need to be replaced after a few chewing sessions.
Reduce Separation Anxiety: Give your pet attention even when you are away from home. Your little buddy will have a much easier time waiting for you.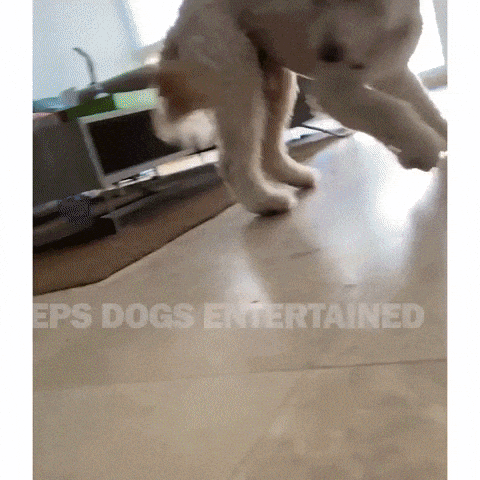 Includes:
1 x Peppy Pet Ball Interactive Pet Ball
SHIPPING INFORMATION
Your will be packaged and shipped within 3 days of ordering. Keep in mind, that our items are custom-made and shipped from warehouses across the globe which means it may take them 3-5 business day delivery until they arrive at your doorstep!
OUR GUARANTEE
We truly believe our products have made everlasting impacts all over the world and we fully stand by our products. Because you are the reason why we're here today, we want to give you a risk-free 30-day guarantee for all of your purchases. If you don't have a positive experience for any reason, we will do whatever it takes to make sure you are 100% satisfied with your purchase.
Loading...